Crime Stoppers is a program which brings the public, the media, and the police together in the fight against crime.
Just phone in a tip on a crime or a possible crime by calling 781-CLUE (781-2583) or toll free 866-842-CLUE. Don't tell your name. No one will know it. Just tell what you know or suspect and get a secret personal ID number. Use it later when you call back to find out if the police made an arrest and how to collect your cash.
2019 Eye Opener Breakfast
March 6th, 2019 at 6:30 am
Sloan Convention Center
Directions to the Center can be found here
Tickets $25 each
Tickets are on sale online or in Bowling Green at American Bank & Trust and Citizens First Bank locations.
Email crimestoppers@bgky.org for more information about sponsoring this event.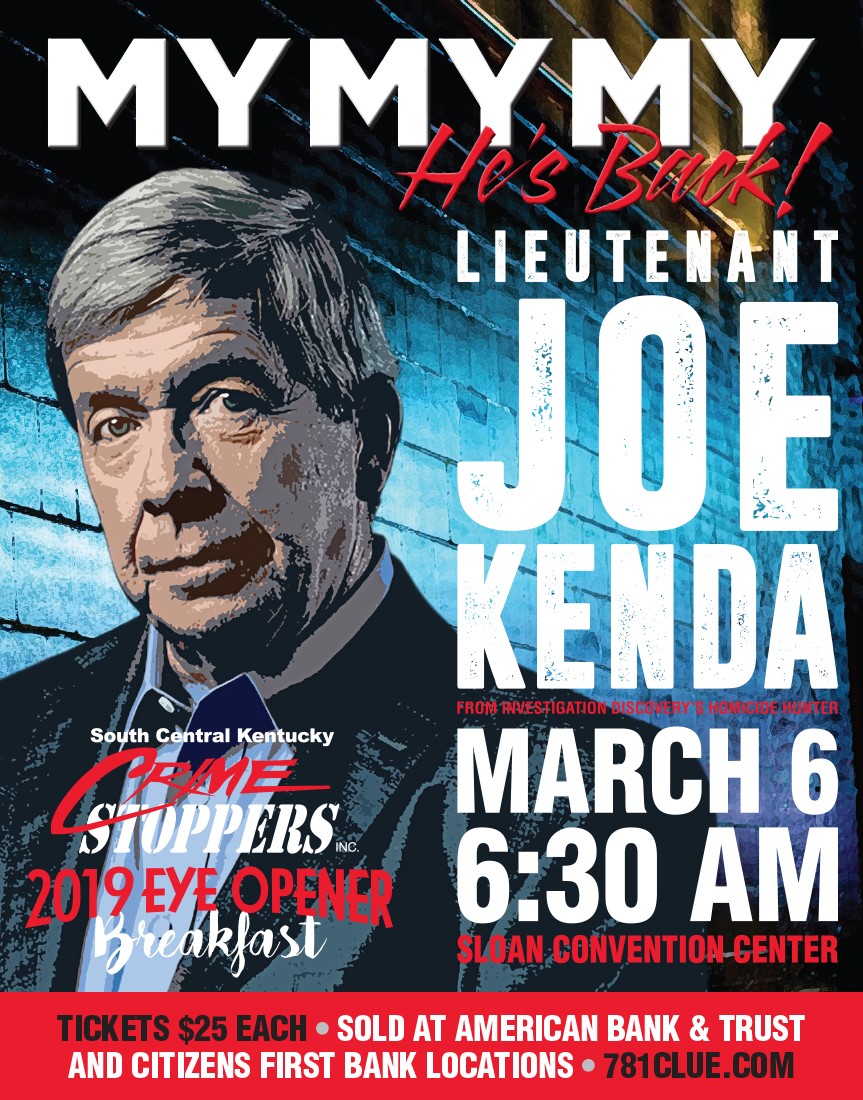 How it Works